M6 Metric Thread Adapter

Converts bolt handles with an M6 thread to accept 5/16 x 24 UNF bolt knobs
This thread adapter has an internal metric M6 thread and an external 5/16 x 24 UNF thread to fit nearly every aftermarket bolt knob with an internal thread of 5/16x24 UNF (including our carbon fiber and alloy models). Common with European and rimfire rifles, aftermarket options for knobs threaded in M6 are limited.
This adapter can be used on the following rifles, all of which have an M8 thread on their bolt handles:
Blaser R93

Blaser R8

Sauer 200 STR

Lithgow LA101

Lithgow LA102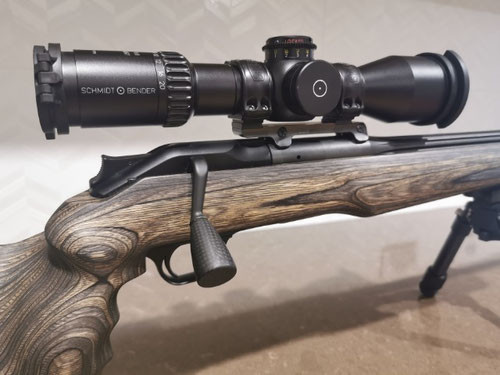 CNC machined from brass, this adapter won't corrode and is softer than the bolt handle steel or knob you will fit for ease of future removal. If a thread locking compound is used, we don't recommend attaching the adapter to the handle, rather the knob.
Note
Check first that there is sufficient internal threaded length of the bolt handle you intend to fit (15mm / 0.6"). If necessary, the adapter can be shortened and threads cleaned up to fit other bolt knobs with less internal threaded length.
$10