M6 Metric Thread Adapter

Allows our 5/16"x24 UNF bolt knobs to be fitted any of the following rifles, which all have an M6 x 1mm thread on their bolt handles.
Rifles with this thread include but are not limited to:
Accuracy International AE
Accuracy International AT
Accuracy International ATX
Accuracy International AW
Accuracy International AXMC
Accuracy International AXSR
Beretta BRX1
Bergara B-14
Bergara BMR
Blaser R8
Blaser R93
Browning Maral
Chapuis Rols
CZ 455
CZ 457
CZ 550
CZ 557
Desert Tech SRS (all variants)
Lithgow LA101
Lithgow LA102
Mauser M12
Mauser M18
Merkel Helix
Sauer 100
Sauer 101
Sauer 200 STR
Sig Sauer SSG 3000
This thread adapter has an internal M6 x 1mm thread and an external 5/16 x 24 UNF thread which is used with nearly aftermarket bolt knob common in North America. The M6 x 1.0mm threaded bolt handles are common with many European rifle makes and aftermarket options for knobs for these are limited.
$10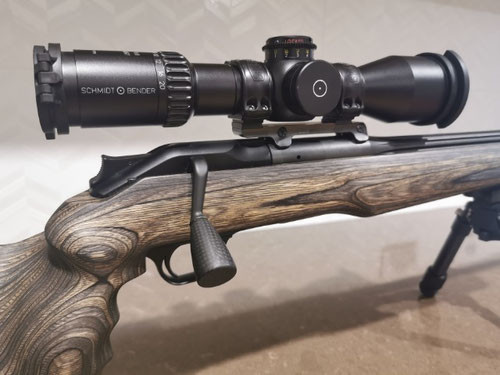 CNC machined from brass, this adapter won't corrode and is softer than the bolt handle steel or knob you will fit for ease of future removal. If a thread locking compound is used, we don't recommend attaching the adapter to the handle, rather epoxy the adapter to the knob.
Note
Check first that the bolt knob has sufficient threaded length that you intend to fit this adapter to (the adapter is 0.6" / 15mm long). If necessary, the adapter can be shortened and threads cleaned up to fit. Please note that our carbon fiber 1" round knobs have an internal threaded depth of 0.47" to 0.51" (12mm to 13mm) - which requires shortening the adapter to fit. No modification is required for any of our tactical shape knobs.