Lithgow LA101 Bolt Knobs

Made by Lumley Arms (Australia), this is a high strength replacement bolt knob for the Lithgow CrossOver LA101. It will also fit many other European and rimfire rifles with a bolt handle threaded for M6 x 1mm bolt knobs. CNC turned from stainless steel (304), bead blasted and finished in cerakote in titanium or black color options.
Compared to the original LA101 knob, Lumley's version is slightly longer at 0.985" (25mm) and wider at 0.905" (23mm). The design mimics the style of the classic Winchester 70 bolt knob. The OD where the stem meets the bolt handle is 0.3567" (9.06mm) and the internal threaded length is 0.472" (12mm)

    $25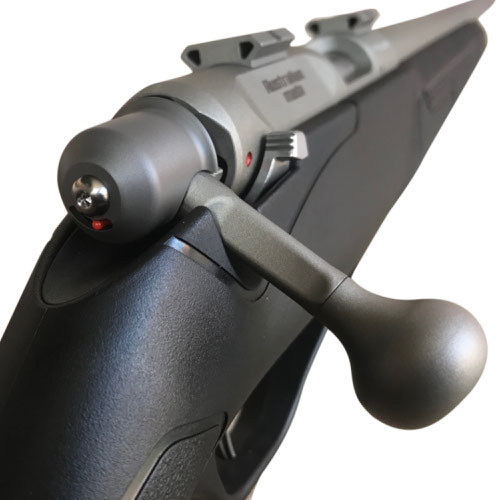 Fitting Guide
No significant fitting is required. The factory plastic knob unscrews from the handle. If using a thread locking compound to attach the bolt knob, we don't recommend using anything stronger than purple Loctite (222) or equivalent.